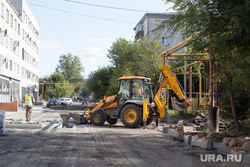 Zauralye promise to put

of the Road in order by 2024

. Photo: Ekaterina Sychkova © Russian information company "URA.Ru"
In Zauralye by 2024 not less than a half of highways regional value will conform to all standard requirements. In Kurgan and settlements adjoining to it the share of qualitative roads will exceed 85%. The head of the region Aleksey Kokorin declared it at a working meeting with the deputy administrator of Federal Road Agency Dimitri Pronchatov.
to Improve a condition of roads, by words Aleksey Kokorin, participation Kurgan Region will help with the new federal project "Safe and Qualitative Highways". The trans-Ural authorities also promise that in six years the number of abnormally dangerous sites of routes will decrease twice, and mortality from road accidents — by 3,5 times.
Aleksey Kokorin promised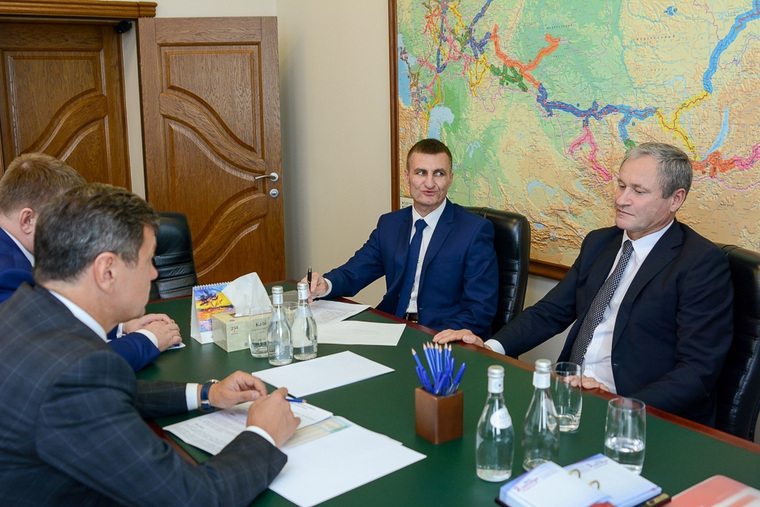 to improve roads in Zauralye
Photo
: the press service of Federal Road Agency
"To us it is important that routes were qualitatively repaired, and are in return ready to participate in it actively. Good are expensive — it, first of all, safety citizens, comfort of journey, and also investment appeal of the region" — Aleksey Kokorin whom the press service of the head of Zauralye quotes declared. According to the authorities, in development of the national project "Safe and Qualitative Highways" are engaged Ministry of Transport and Federal Road Agency. It is expected that Government of the Russian Federation will approve it in October.
Before Russian information company "URA.Ru" reported that in 2018 in Zauralye it was planned to repair 45 km of highways regional value and two bridges. For these purposes from regional road funds had to allocate 305 million rubles. Year earlier roadwork were conducted more actively — 82 km of roads and three bridges were repaired. As of February, 2018 the share of highways the regional or intermunicipal value, conforming to standard requirements, made 30,9%.
Dostovalov Stanislas

© News service Russian information company "URA.Ru"