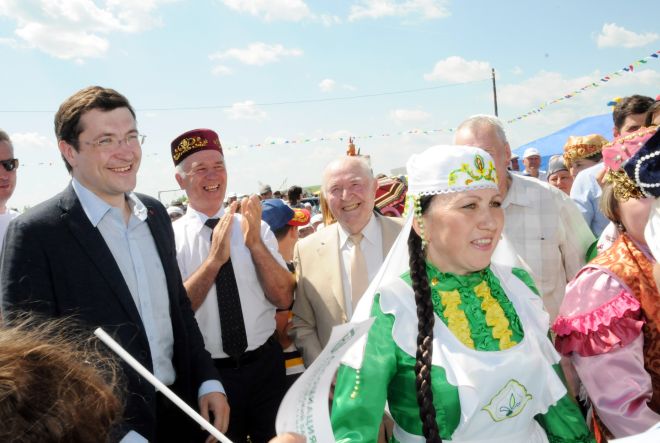 Chapter Nizhny Novgorod Region Gleb Nikitin visited Krasnooktyabrsky rayon with working visit. There it areas took part in Sabantuy celebration in Urazovk's village, communicated to agricultural producers of the area and visited Bolsherybushkinsky recreation center. The press service of the governor reports about it and Government regiona.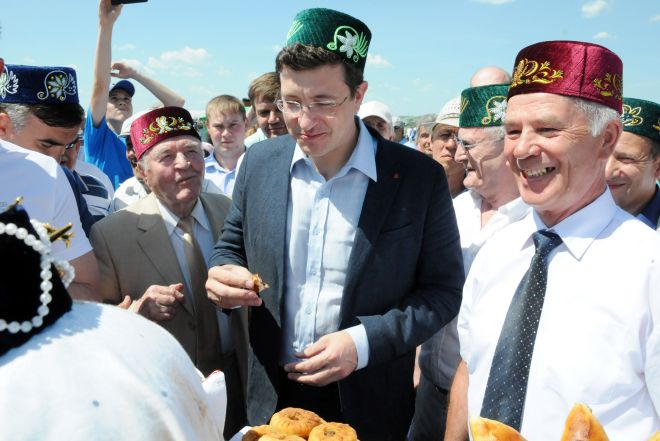 "I for the first time take part in Sabantuy celebration, and is very glad that it occurred exactly here, in Krasnooktyabrsky rayon" — Gleb Nikitin addressed to guests of a holiday. On a drinking bout to Urazovka there arrived guests from all region and from the next areas and the republics. "Judging by with what mood passes Sabantuy today, we will have this year a crop the best! " — the head of the region emphasized.
Within visit to Krasnooktyabrsky rayon Gleb Nikitin met representatives of agricultural enterprises of the area, answered their questions, and then visited production "kazy" — traditional sausage from a horse-flesh — in the village Big Rybushkin.
One more point in the visit schedule Gleb Nikitin became visit of Bolsherybushkinsky Recreation center. Numerous complaints inhabitants on its unsatisfactory state became a reason for conversation with the head of the region.
"Already prepared design and budget documentation. Now I gave a new assignment: to prepare inclusion of repair work in budget. The recreation center plays an important role in preservation of cultural diversity of the region, and it is necessary to bring it into a normal look" — Gleb Nikitin noted.
of the Photo: Volozhanin Alexander