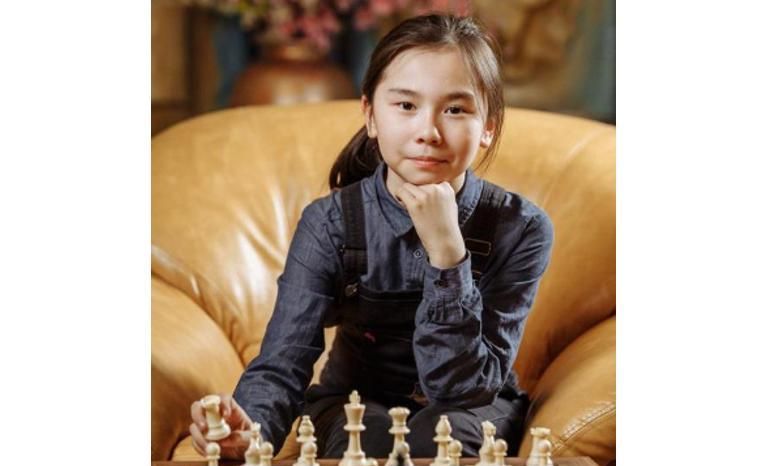 11-letnyaya Kairbekova Amina from Astana won a bronze medal in the World Cup in chess among young men and girls, transfers International information company "Kazinform" with reference to Scientific and educational fund of. Academician Yesenov Shakhmardan.
the Championship took place
from August 21 to August 31 in the Brazilian city of Poços de Caldas. The young chess player seriously chess from 6 years and already trains the younger brother. The girl is brought up by trainers of the Central chess club "Astana". Ahead it has national championship and preparation for the following World Cup which will take place in 2018. Experts consider that on it she, at least, will be able to repeat the result of this year.
the Trainer of the children's national team Kazakhstan on chess Ismagambetov Anuar shared
the impressions about last World Cup:
" Kairbekova Amina, Meruyert Kamalidenova and Zakirova Aicha (the world champion till 8 years) began tournament well. But at Aisha losses at once began. Not it is easy for each child to cope with "champion's title freight", besides it was younger in the age category till 10 years. To it it was difficult. It gathered 6,5 points and it appeared the 17th. Meruyert stumbled in penultimate round, having lost to the Vietnamese sportswoman. It is very offensive: all tournament to be in group of leaders, but not to win a medal (8 points, the 4th place). That to Kairbekova Amina, she again showed the fighting character. It was not lucky only with lot: with the main competitors she played all parties the black. I know this girl long ago, itself I train her the last 5-6 years. She very responsible, independent and collected, always fights up to the end. Certainly, after losses she cried, but after always gathered and again in fight. As a result of 8,5 points and 3rd place".
by
of Competition of the World Cup in chess among young men and girls were carried out traditionally in three age categories - till 8, 10 and 12 years. Kazakhstan was presented in each of them. Members of the Kazakhstan delegation - personal trainers and accompanying - report that the organization of competitions was far not ideal. For example, in day of an arrival our young athletes had to wait 2 hours at the airport of arrival of other team to go together to hotel by transfer bus, as a result children froze since to Brazil was the end of winter, and in hotel children moved into at night. Besides, according to regulations of competitions organizers held 2 dual rounds - 2 days on 2 rounds a day, - that always leads to emergence of strong fatigue even at adult athletes.
Source: information agency "Kazinform"