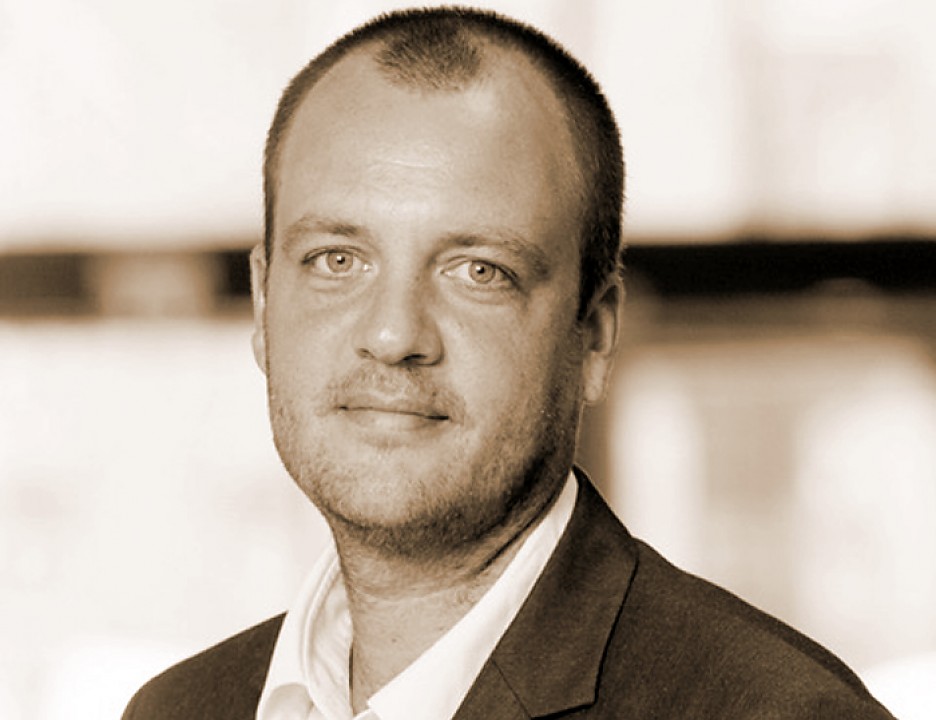 © daily online newspaper "ComNews.ru"
" Internet of things" (Internet of things) can be effective if data which are collected by one company, city or government institution, become available to all participants of an ecosystem. One of the brightest points of realization of this ideology are the cities in which municipalities possess various data to which business structures have an interest, and the last have the data demanded by local authorities, bodies of protection of a law and order, etc. While digital platform the cities for data exchange is started in one city of the world – Copenhagen.
that efficiency in application of technologies Internet of things can be achieved, only if to adjust a horizontal and vertical exchange of the initial or processed data between various businesses and state structures, recently tell even more often. In particular, this subject stood out through all sessions of conference Internet of things World 2017 which participants noted that the city is an ideal place for its application in practice. For example, city data on geography of movement of various categories of citizens in public transport in different intervals of time (it gives the chance to save money on advertizing due to its dot placement in certain places in due time) can be interesting to business. And the city authorities would like to obtain from mobile network operators data on places of a congestion of people on large annual actions that the next year most effectively to place an ambulance car and fire protection, and also security forces. Data exchange between firms from various sectors of economy is important also: for example, the insurance companies want to have access to sensors on cars of all producers, and to suppliers of products food the generalized data on sales volumes in each commodity category and to the most demanded trademarks are extremely valuable.
Creation digital platforms the cities became one of ideas which were developed by participants "Forsythe fleet — 2017" in Saint Petersburg. This action in May, 2017 the Northwest and Government of Saint Petersburg organized Agency strategic initiatives (ASI), "Club of leaders" in Saint Petersburg and Leningrad region, the Center of strategic development. The project of a digital platform the cities received the name CityNet and "Forsythe fleet" and other interested parties is still discussed by participants.
as an example such digital platforms the City exchange of data (City Data Exchange) can serve
in Copenhagen. Unique on a global scale the project started this in 2015, and in May, 2016. reached a stage of commercial operation. Denmark (The Capital Region of Denmark) became his initiators municipality Copenhagen and the Capital region, and the Hitachi Consulting corporation (with the participation of Alexandra Institute, IT University, Plesner, Microsoft COR, etc. companies) realized the project. Investments the Danish power structures made DKK of 5 million (about 672 thousand euros), and other investments assumed private structures.
"The new platform on the basis of Big Data will give to citizens and business access to diverse information that also will lead to start of technological decisions, in particular - appendices for savings of energy or increase of corporate or personal mobility. Innovative solutions also will serve acceleration of growth of the city and creation in it new workplaces", - declared at City Data Exchange start the Lord Mayor Copenhagen Franck Yensen. Copenhagen connect the ambitious purpose with the City Data Exchange project of the power: by 2025 to turn it into clever city, with zero balance of emissions of carbon.
Nowadays City Data Exchange which less in three months will celebrate two-year birthday, functions in a mode of collecting and the offer of "crude" data. According to representatives of this project, on this platform well to 5,5 Gbytes of data which consist of 113 blocks. The part from these blocks can be received free of charge: for example, data on quantity of trips by leased bicycles from each city parking, about impurity of air or about available to rent, and also address reference information. At this City Data Exchange submits many data on a paid basis, among them - the prices of mobile phones in various retail points, TOP 100 and absolute number of books on sales volume in city shops, demographic data on inhabitants of the Danish capital, data on number of passengers of the subway (with breakdown on stations and 20-minute intervals), technical information on each of IoT-ustroystv LoRaWAN established in the city, etc.
Soon City Data Exchange intends to pass
from a mode of accumulation of data to the following stage – to their processing and issue of analytical forecasts on the basis of mechanisms Big Data. How there was a City Data Exchange project preparation, on what conditions power structures and business can load data on a uniform city platform and, on the contrary, request/get them, Byern Peter Larsen (on a photo) who from the first days was the director of City Data Exchange best of all knows, and in the fall of 2017 founded and headed company Smart City Insights ApS advising on subject "the clever city" the authorities Copenhagen, Berlin, Edinburgh and other cities Europe. For the first time to Russian Federation Byern Peter Larsen will make a speech at the V Business forum "As a TV set of the Russian capitals: ICT on city service" which will take place in Saint Petersburg on February 21, 2018 in Azimut Hotel (see in more detail according to the reference: ) .
Byern Peter Larsen told
to the correspondent of daily online newspaper "ComNews.ru" that for City Data Exchange which have passed from the moment of start time an example Copenhagen picked up also other cities Denmark ". However, the majority of the Danish cities and regions have no strategy of "the clever city", but apply separate elements and the smart city tools", - he noted. The head of Smart City Insights especially pleases that the majority of the cities Denmark put on the first place viability of the decision for of "the clever city" and its focus on people, and only on the second – technologies and data.
" Denmark – the small country therefore the cities and regions in it are closely connected with each other. Example of such collaboration is the Opendata.dk project on which platform open data share already more than a half of municipalities of the country", - Byern Peter Larsen speaks.
Besides the report and participation in panel discussion, Byern Peter Larsen will be available and to personal contact to all participants of the V Business forum "A telecom of the Russian capitals: ICT on city service". On a scene and in a hall of action there will be communications operators, IoT-providers and representatives of local government from many cities Russian Federation, including Saint Petersburg, Moscow, Rostov-on-Don, Sochi, Sevastopol, Krasnoyarsk, Perm, etc. To a forum there were a little more than three weeks therefore still there is time for receiving a place in a hall. Concerning delegate participation, please, address to Dolenko Olga, to the head of department of delegate sales of COMNEWS: