This formulation – "a stress for officials" – were thought up by the acting the governor Andrey Klychkov who today, on December 25 personally held presentation of a new information resource for feedback with citizens. It while will work in a test mode.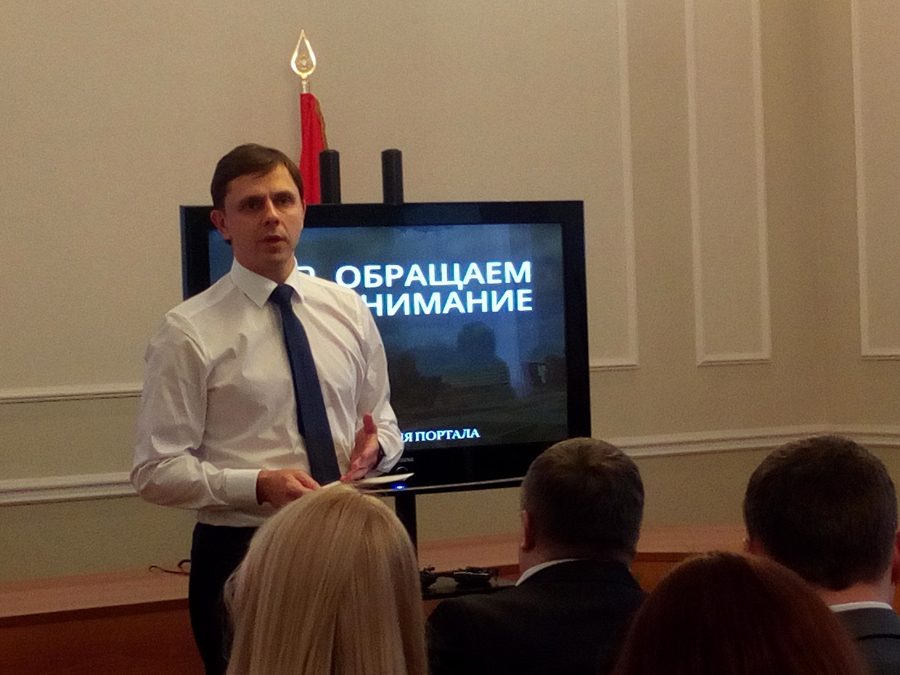 That can be "stress" for servants of the people? Andrey Klychkov considers that, for example, the term of reduction of consideration of the address of citizens from 30 days determined by the law to the determined 8 days to Oryol region. Let's explain that on answers to complaints and inquiries of residents of Oryol nobody cancelled monthly term. Simply at us officials conceived to load with a new modern option – participation in social networks and interaction with citizens through a portal "we pay attention".
the Electronic obrashchayemvnimaniye.rf were designated "the effective mechanism of designation and the solution of problems by Oryol region, operative and transparent feedback of inhabitants with authorities".
For presentation called journalists of regional mass media and started the video: under music shots about what holes in the Eagle on roads as contractors on improvement of the yards and capital repairs refuse from claims flashed. "All. Such should not be" any more, – as if authors of the video message spoke.
Designated activities – capital repairs apartment houses, repair a street road network and improvement of an urban environment in the yards in 2018 – became primary on a new site. While it will work in a pilot mode and orinetirovan on the Eagle. In February promise to expand functionality, and within the next year – to extend already to all of the region. It is attempt of the new authorities to pass from manual control to system work with problems of citizens, Andrey Klychkov noticed, having reminded, how many addresses to him arrived through the same social networks. And implementation of the made promise during a meeting with youth on October 31. Active participation of inhabitants in activity of a portal will allow executive authorities, local government quickly and in due time to react to failures arising during works, violations, lags from the schedule, allowed by contract organizations, developers are sure.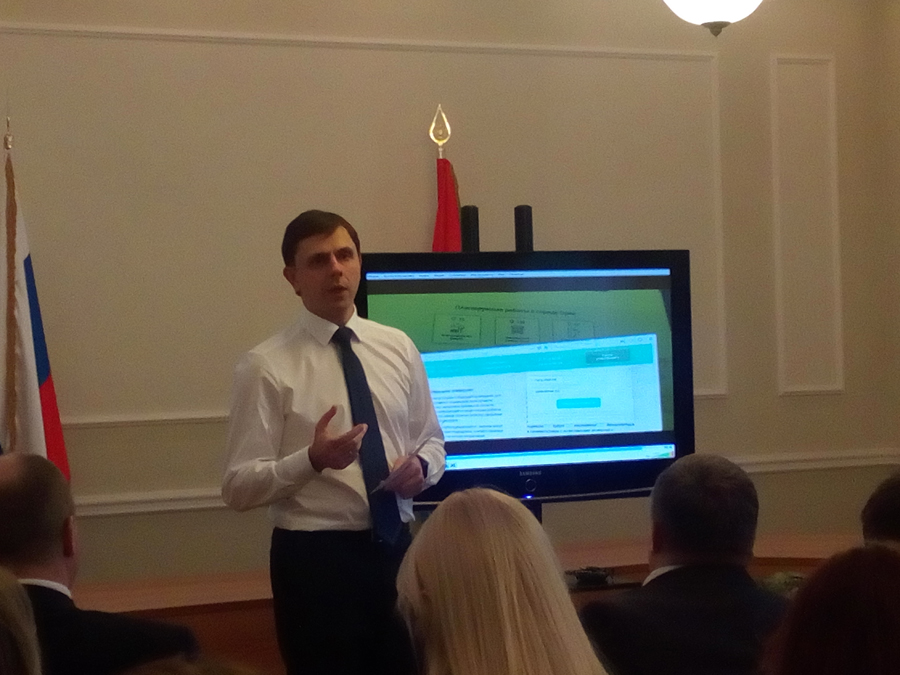 On what should pay attention to residents of Oryol. Principles of work of a portal are as follows: openness of information, publicity of interaction, control results. The idea in that lists of houses, domestic territories, sites of UDS were in full view of all and was visible work on them. Lists created – brought on a portal. Objects protorgovali and contracts concluded – updated information. During carrying out the corresponding works everyone will be able to direct complaint on actions of the contractor. The acting the governor Andrey Klychkov noticed that no juggling and deception will exist: information, the positive or negative contents, from a portal will not delete. Work process with complaints on a portal is completely automated. Responsible officials will be obliged not only to react quickly, but also is publicly personified to answer the applicant through a portal with presentation of the photos confirming correction of violation. For "photoshop" application – to clean snow or to level asphalt on a photo by means of the program – expects punishment, up to dismissals.
"We pay attention", according to the authorities, has to become a uniform window for the address of citizens. Addresses will be from the authorized persons. On a site will add the It Is Ready to Participate button by means of which it is possible to subscribe for portal news to receive all updatings.
"Complaint should not rest in bed 30 days put on the law. We put other terms for the solution of a specific objective – 8 days. It is clear that it will be a stress for officials. But we cannot remake or complete every year the same objects", – Andrey Klychkov emphasized. By the way, he promised that in new year changes will be made to standard and legal base to regulate an order of activity of officials in the reduced terms.
development of a resource did not cost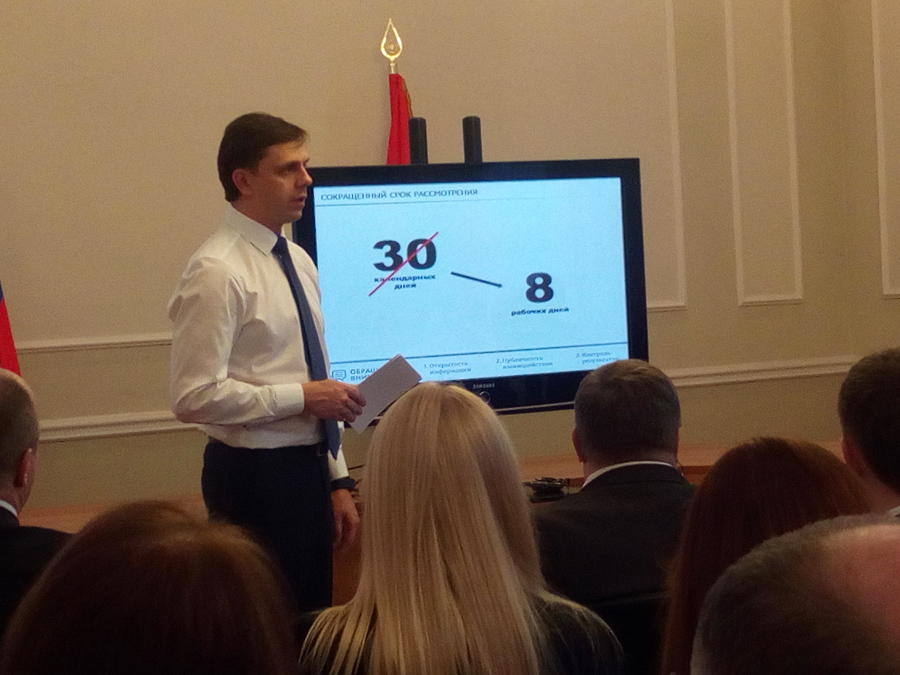 , entering the Transport complex Moscow is developed. As recipients officials specifically will work with information arriving on a site while it is not known. But responsible persons will have an access on a site, and on each answer there will be full names and a position of the responsible person. Control behind such system is assumed personally by Andrey Klychkov.
P.S
. While the material prepared, on the Portal Oryol region there was information on readiness to take part in implementation of the project Andrey Klychkov "Pay attention" representatives of the federal authority, legal community of the region and the Commissioner for Human Rights to Oryol region. Andrey Klychkov called public associations for interaction and declared about integration with those practices that already is at the same All-Russia People's Front, thought up "a national assessment of quality".
For the reference
B 2017 to the head of the region and Oblastnoye government arrived over 1 thousand addresses of citizens on repair questions roads and road construction, 357 addresses – concerning improvement of domestic territories and about 150 addresses - on questions of capital repairs multiroom houses.
Source: Info-City, www.infoorel.ru