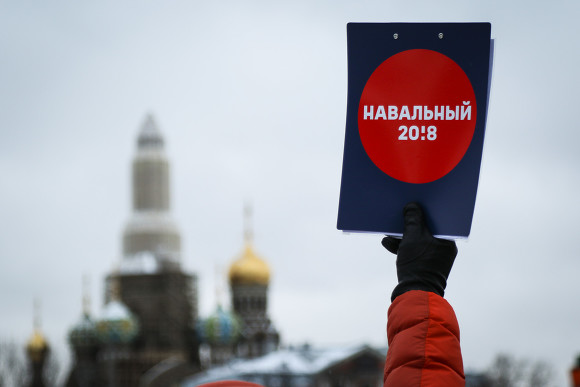 © the Photo Polukeeva Alexandra, website "News agency Rosbalt"
the Politician Alexei Navalny cannot stand because of not removed criminal record on serious crime. It it was declared at Central Election Commission meeting, reports information agency "ITAR-TASS" .
"To group (voters in support of self-promotion Alexei Navalny) was not any remarks according to the documents, all documents were competently processed" — the chairman of the Central Election Commission Ella Pamfilova told.
thus the member of the commission Ebzeev Boris noted that Alexei Navalny was condemned in 2017 for serious crime. Condemned for commission heavy and especially heavy the crime and having not removed or outstanding criminal record has no right to participate in elections to imprisonment, he added.
"The crime which was incriminated to Alexei Navalny, is among heavy, depriving the person condemned for this crime, to participate in elections within 10 years from the date of removal or criminal record repayment" — Ebzeev Boris told. He specified that at present at Alexei Navalny the criminal record remains, it is not removed and not extinguished.
his press secretary brings Yarmysh Kira words Alexei Navalny : "You pass this decision not against me, and against those 16 000 people who nominated me yesterday".
The day before the Central Election Commission (CEC) Russian Federation accepted documents for registration as a candidate on elections on March 18, 2018 at Alexei Navalny. He hoped that the Central Election Commission recognizes its right for fight for the top post.
Elections will pass
on March 18, 2018.